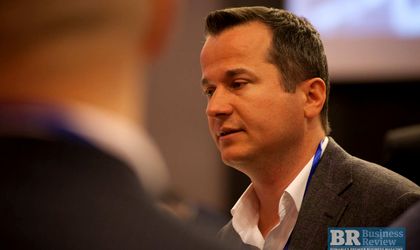 The mixed-use project developed by Vastint Romania has a special retail component and there were lengthy negotiations to get the right tenant for this section, said Antoniu Panait, managing director of Vastint Romania, during Realty 2017, the event organized by Business Review magazine on Tuesday.
The company had inked this April a lease contract for 2,200 square meters with Fratelli Group, which plans to open four locations in Timpuri Noi Square.
"It took very long but we were able to get one of the best operators, Fratelli, in Timpuri Noi Square, taking more than 80 percent of the retail surface," said the executive.
"It is important to create these urban areas that cover all the facilities for one week, including shops, restaurants up to universities," said Panait.
He explained that Timpuri Noi Square will have 100,000 sqm worth of offices and 50,000 sqm of residential spaces.
Panait added that the first energy contract signed for Timpuri Noi Square is based fully on green energy.
Vastint Romania is also working on an office project comprising 41,000 sqm in Orhideea area.