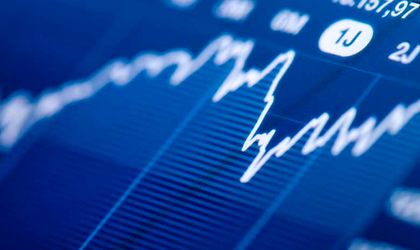 Business Review has received opinions from the heads of some of the largest private sector business associations on the things that have to be done to make Romania more attractive for investors going forward.
Daniela Nemoianu, president of AmCham Romania:
"Romania needs a breakthrough transformation focused on strategic priorities, common values and the higher purpose of a sustainable future for the next generations. This can only be possible if we remove obsolete patterns, we build a courageous alignment among key stakeholders and act pragmatically and responsibly on our own part. We have a duty to contribute not only to the profitable growth of our business environment, but also to the prosperity of all Romanian citizens who deserve a better future in the country they love."
Florin Pogonaru, president of the Romanian Businesspeople's Association:
By focusing on its people and talent as its main strength, Romania could largely benefit from a coherent "smart specialization strategy" meant to leverage existing competencies and knowledge, and generate new competitive advantages.
The current challenge is to find the right balance between a fiscal policy aimed at encouraging the creation of new jobs and the accumulation of human capital, on one hand, and an industrial policy aimed at fostering entrepreneurial discovery at local level, the development of high value added activities, linked through strategic collaboration into domestic value chains. By exploiting this "smart" potential, Romania can boost its competitiveness, restore its traditional local skill base, diversify into new industries, gain critical mass through cross-clustering and better position itself in international value chains, while achieving economic transformation.
Eric Stab, president of the Foreign Investors Council:
"In the global competition for investments, Romania can build on good economic fundamentals and undeniable potential. It is through a clear vision, determined steps into the right direction as well as predictable, stable and transparent legislations and regulations that the country will unleash this potential and reach a level of development which truly reflects its demographic importance in Europe. Public authorities, the business community and all components of the civil society have the responsibility to shape this future together."
Eric Faidy, chairman of the French Chamber of Commerce and Industry in Romania (CCIFER):
"To keep attracting FDI, Romania cannot only rely on a low cost economy. The country must support the development of other competitive advantages such as flexibility, innovation and education. To design the best offer for investors, policy makers and business leaders should work hand in hand"
You can also read: Interview. How to improve Romania's business environment