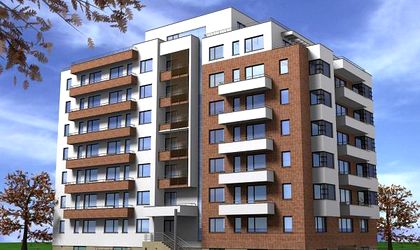 Housing prices in Romania entered into a stable zone in the second quarter of 2019 mainly due to a more stable trend seen in the big cities, according to the most recent market report made Analize Imobiliare.
By comparing official statistics on trading activity with market demand and supply data, an apparent contradiction can be observed.
The number of real estate transactions in Romania is lower than in the same period of last year, but the demand for residential property is higher than 12 months ago.
This discrepancy can be explained by the fact that between the search phase of a house and the decision of a purchase is a longer waiting period in many cases, according to experts.
"In the second quarter of 2019, housing demand (buyers who directly interacted with vendors through Imobiliare.ro) has seen an annual growth of 14 percent in the six major cities (Bucharest, Iasi, Cluj Napoca, Timișoara and Constanta). We believe that this is a first positive reaction to demand in tempering rising prices," said Dorel Niţă, Head of Data Imobiliare.ro,
"Customers are more careful to the purchased product, take longer to inform and postpone the purchase decision, although projects close to completion are more expensive," he added.
After reaching 1.6 percent in the last quarter of 2018 and 0.8 percent in the first three months of 2019, prices growth rate for residential property in Romania halved to 0.4 percent in the second quarter of this year.
In the same time, the study shows that the annual price growth rate decelerated to 3.5 percent in tQ2 2019, down from 4.6 percent in the previous quarter.
The current growth rate is the lowest since the first quarter of 2015.
 Downward trend in Bucharest
The downward trend is stronger in Bucharest as prices declined by 0.8 percent q/q, while in the rest of the country prices increased by 1.4 percent on average.
Compared to the same period last year, apartments prices rose by 2 percent in Bucharest and by 3.8 percent in the rest of the country.
With the exception of Bucharest, most of the big cities constantly monitored by Imobiliare.ro recorded price increases q/q.
The highest advance, of 1.7 percent, was registered in Brasov (where the required average amount was EUR 1,120 per sqm), tfollowed by Timisoara (1.2 percent, up to EUR 1,210 /sqm), Iasi (0.8 percent, up to EUR 1,000 /sqm), and Cluj-Napoca (0.7 percent, up to EUR 1,570 /sqm).