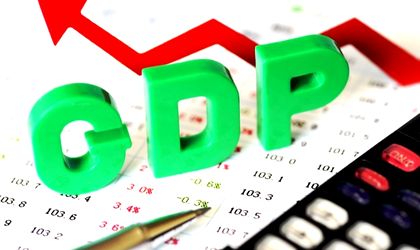 Households' consumption supported Romania's economic growth of 5.7 percent in the first quarter of the year, with a contribution of 4.8 percent in the economic increase, according to the National Institute of Statistics (INS).
"From the point of view of GDP usage, the increase was due mainly to the expenses for the final consumption of households, whose volume increased by 7.4 percent, contributing with 4.8 percent to the GDP increase, the inventory variation, with a contribution of 1.1 percent, due to the important increase of inventories in the economy. A negative contribution to the GDP growth was given by the fixed capital (-0.1 percent) as a result of the reduction in its volume by 0.7 percent and the net export (-0.1 percent) due to the slightly accentuated increase in the volume of the goods and services import compared with the export of goods and services (+0.09 percentage points), " says the release.
Almost all branches of the economy contributed to the increase in the GDP in the first quarter of the year compared with the first quarter of 2016, the most important contributions being in the industry, wholesale and retail, cars and motors reconditioning, transport and storage, hotels and restaurants, IT&C, professional scientific and technical activities, administrative services and support services.
Interested in foreign investments in Romania? Join the strongest foreign business communities to assess the implication of the new economic outlook at the Country Focus Community Forum – Be Connected. Be Stronger. – June 13-14, Bucharest
On gross series, the estimated GDP for the first three months of this year was RON 159.66 billion in current prices, a growth by 5.7 percent compared with the first quarter of 2016.
"A growth forecast update is due soon, but first impressions are that the upward revision would not be as much as initially thought, as inventory build-up might subside and be a drag on growth in subsequent quarters," said analysts at ING Bank Romania.