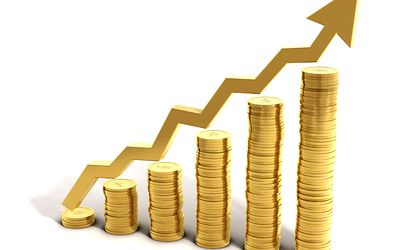 The adjusted hourly labour cost had a 2.9% increase in Q3 2017 from the previous quarter, and by 16.57% compared to Q3 of 2016, according to data from the National Institute for Statistics (INS).
The quarterly labour cost index is a short-term indicator which allows the evaluation of the tendencies of the hourly costs incurred by employers with the labour force.
The hourly labour cost increased in the majority of economic activities compared to Q2 of 2017. The most significant increases were recorded in education (24.52%), determined by the reduction of working time as a result of school holidays, followed by public administration (9.79%), where the increase was due to applying the legal provisions in force; the arts, entertainment and recreation sector follows, with a 6.49% increase.
However, there are also some sectors where the hourly labour cost (working days adjusted) decreased, the most significant being the financial and insurance activities sector (-4.64%).
Compared to the third quarter of 2016, the highest increases in hourly labour cost were seen by the following sectors: arts, entertainment and recreation (38.76%), human health and social work activities (32.48%), education (30.91%) and public administration (29.57%) – all mainly due to the application of legal provisions.
The lowest increases over the last year were registered in mining and quarrying and in electricity, gas, steam and air conditioning supply, both sectors having an increase of 3.92% each.