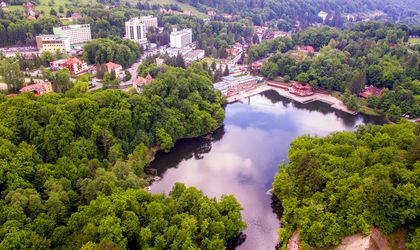 Online booking platform HotelGuru.ro registered a growth in the number of Hungarian tourists who spend holidays in Romania. Among the chosen destinations are the balneary resorts and cities from Western area of Romania, such as Sovata, Praid and Rimetea.
The balneary resorts are in mountains and under the mountains areas and benefit from a climate suited for this type of treatment. Also they comprise natural touristic attractions, mountain tracks and restaurants.
According to HotelGuru.ro, in 2017 tourists from Hungary booked holidays in Romania worth over EUR 660,000, while the number of bookings of the Hungarians from Romania was approximately 11,000. It was an year-on-year increase by 20 percent, as the portal registered 9,000 bookings amounting to over EUR 540,000.
HotelGuru.ro is an online booking portal which has 1,700  listed accommodation units in Romania, out of the overall 127,000 accommodation units in the entire Europe posted on the portal. HotelGuru.ro is part of the Szallas.hu in Hungary.