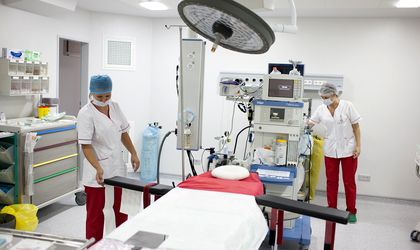 SANITAS, an union representing hospital employees in Romania, is threatening to go on strike after the Easter holidays if talks with the government over pay do not make progress, union representatives announced on Monday. The health minister, Sorina Pintea, replied that there is no reason for strike. 
The national council of the union decided to start from March 20 protests against the government, including picketing the Health Ministry, the Finance Ministry and the Labour Ministry, a large protest meeting on April 25 and a possibile general strike after the meeting, according to SANITAS Chairman Leonard Barascu, quoted by Mediafax.
Union representatives claim wage increases between 70 percent and 170 percent, promised by the government and applied from March 1st, are "only on paper" and oppose a bonus cap of 30 percent for the medical staff.
The health minister replied on Monday in a press conference, saying that a decision to go on strike will only show the "hypocrisy" of the unions, according to Hotnews.ro.
The official said the bonus cap cannot be removed and assured the employees that all wages will increase.