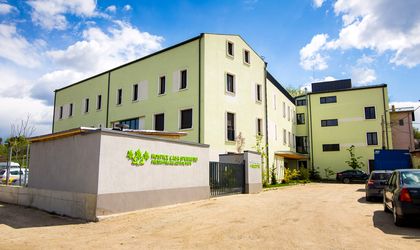 Hospice Casa Sperantei, an NGO offering palliative care, opened a pediatric ward in Bucharest following an investment of EUR 610,000. The costs, which include the section layout and equipment, staff training and operational costs for a period of two years, are covered 75 percent by Kaufland Romania.
Currently, Hospice Casa Sperantei offers care to 220 children suffering from terminal conditions. The number is expected to increase by 50 percent within the next two years, at the end of which the ward will be fully functional.
The ward has a unit of eight beds, a day center, a consultation cabinet, a multisensory stimulation room, a cabinet of functional explorations, a physiotherapy room, an educational space (Hospice School), and will also have a home care and hospital care team.
Medical and non-medical staff will consist initially of two doctors, five nurses and a head nurse, six nurses, a psychologist, a psychotherapist, a special education teacher and a physiotherapist.
Natalia Martian