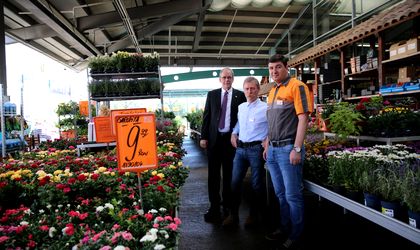 Hornbach Romania, the retailer for constructions materials and gardening, will launch an online store in the first half of 2018.
"We already set up a department for this project within the company, being considered extremly important for the company's development aligned with the clients' demands, who want to have access to our products from their computers at home," said Mugurel-Horia Rusu, the general director of Hornbach Romania.
The aim of Hornbach is to facilitate the information about products and projects to their clients, by launching the online store, so that they can research and make shopping from home. It also aims to cover the geographic areas where the company is not present via offline stores.
"The platform of the online store from Romania is the same as the one from Germany and will comprise interesting functions for clients. We aim to reach as many as possible through this project," said Rusu.
Hornbach celebrates 10 years since it entered the Romanian market and during this time, it invested approximately EUR 145 million and created 730 workplaces.
"The amount that we invested was directed to land acquisitions, construction and equipments development for the six stores that we own here, as well as in the headquarter," said Rusu.
"We are currently very pleased by the development of Romania's region.The six stores of constructions materials and gardening from Romania contribute significantly to the development of our company  due to a strong increase in the turnover," said Albrecht  Hornbach, president of the Council Administration of  Hornbach Management AG.