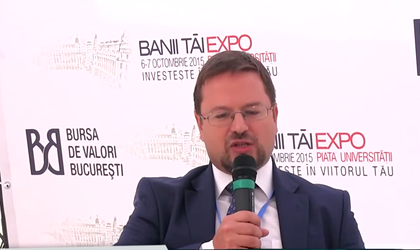 Horia Braun (39) has been appointed chief economist and research director at BCR. His mandate starts on January 1 2017.
Prior to the appointment, Braun has activated within the ING Group since October 2007, being the manager of investments in fixed revenues instruments within ING Investment Management Romania and afterwards, having the role of director of investments department from ING Pensions. In 2013, he was named general director of NN Investment Partners until he was relocated in Czech Republic in the position of investments director for the region.
Previously, he worked for five years within BCR. For three years he led the modelling service within the modelling and macroeconomics forecast direction of the National Bank of Romania (BNR) .
Braun graduated from the Faculty of Economic Sciences within University "Babes-Bolyai" Cluj and has a MA (Master of Arts) in Economy from the European Center University Budapest and also owns a CFA certification (Chartered Financial Analyst) since 2006.
Georgiana Bendre