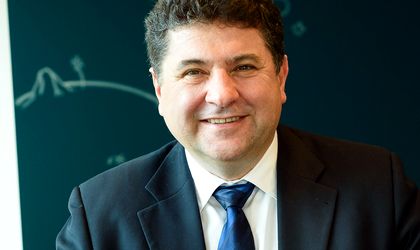 Holzindustrie Schweighofer, an investor in wood industry from Romania, and partner of educational institutions, will invest in the furbishing of the vocational school boarding Grigore Cobalcescu from Bacau.
The company will invest initially EUR 40,000 in the board house refurbishing and modern equipment specific for the wood operation, and also in a practical laboratory.
At the beginning of the school year, approximately EUR 240,000 will be allocated so that pupils can benefit monthly from good study conditions and an accommodation.
Within the newly formed class room, 14 pupils will be trained for three years for the mechanical locksmith job and other 14 pupils for the low power electrician job. Besides the state scholarship, they will receive scholarship of RON 750 monthly from Holzindustrie Schweighofer, taking into account their school performance. Moreover, the 28 pupils will have internships in the factories from Romania to know better what the job implies. At the end they will receive a Certificate for professional competence third level and a Graduation Certificate of the first high school period.
Depending on the available places, they can be employed within the Holzindustrie Schweighofer company, as electricians, mechanical locksmiths or operators.
"We think on the long term and our vision regarding the development of a sustainable business also includes the support of the communities where we activate. A special place has the education: we contribute to the formation of the future specialists in the wood industries. We have valuable partnerships with educational institutions from Romania, for which we offer support, " said Dan Banacu, general director of Holzindustrie Schweighofer.
The company has invested in the last five years over EUR 5 million in health and education projects.
Georgiana Bendre