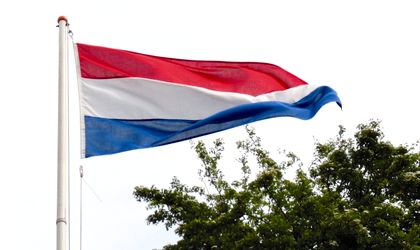 EU Interior ministers will reunite this Thursday in the Justice and Home Affairs Council organized in Brussels. One of the main items of discussion will be the inclusion of Bulgaria and Romania in the Schengen area.   
Romania and Bulgaria met all the technical criteria for Schengen, according to 7 evaluation reports by the Schengen work group and mentioned in an European Parliament report this June.
The Dutch government decided last week to veto the inclusion of Romania and Bulgaria in the Schengen area. This statement was made by the Dutch Immigration Ministry spokesperson, Elaine de Boer, cited by AFP newswire. Holland hasn't observed major progress from Romania and Bulgaria in solving corruption cases, cracking down on organized crime  and improving judicial inquiries, according to the same source. Recently, reports came out in the Romanian media that Finland will also vote against the accession of Romania in the Schengen area.
The Dutch business community in Romania expressed its disagreement with the decision of the Dutch government regarding the refusal by veto of the entry of Romania into the Schengen area. Business representatives want Holland to embrace a more pragmatic path, accepting a compromise as it is the case for Germany and France.
Germany and France have taken a more balanced stance, and agreed the extension plans for Romania in Bulgaria in a two-step scenario. First, the aerial and maritime borders will be included in the Schengen area this October, while the second phase will also include the land borders, by July 2012, according to sources quoted by Agerpres newswire.       
Between September 16 and 19, the Romanian Fiscal Agency (ANAF) seized 13 trucks containing flowers, bulbs and seeds from Holland. Another 3 trucks were returned to Dutch suppliers.  It was rumored that flowers in these transports included a mysterious bacteria. Samples were picked up for control by Romanian authorities and laboratory results are expected to come out in the following days.     
The two houses of the Romanian Parliament each adopted declarations regarding the accession of Romania in the Schnegen area. Romanian MP's consider that the European solidarity should prevail against populist acts of certain states that enhance euroscepticism. Romania has met the economical, political and the communitary aquis criteria and implemented the Schnegen obligations package.
Ovidiu Posirca