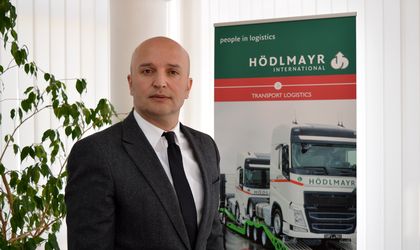 Hodlmayr Romania has closed a contract with a top automaker based in Romania for the transport of 13,000 cars per year. The cars will be transported mainly towards Hungary, Austria, Germany, Denmark and Belgium.
"Certainly, we were successful due to our entire concept of transport, from receiving the cars from the factory gate to their delivery to dealers and auto fleet owners. To this we add our experience, the efficiency as well as the trust we won over the years," Tamer Sen, general manager Hodlmayr Romania said. "The increased volume of exports, from Romania to Western and Central Europe, fits perfectly in our flux and our logistic transport capabilities," he added.
Hodlmayr Romania is the second largest company in terms of size on the Romanian market and employs over 200 staff. The company, which is headquartered in Bascov, posted an EUR 36 million turnover, up by 10 percent year-on-year.