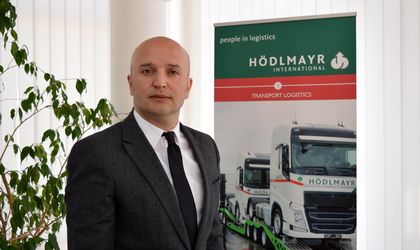 Logistics and auto transport company Hödlmayr Romania, active both on the domestic market and internationally, has posted in 2016 a turnover of EUR 36 million, representing a 10 percent year-on-year increase.
Hödlmayr Romania, the second operator in terms of size in the transport logistics sector, currently employs 200. Its Bascov headquarters has a storage capacity for around 3,400 cars and offers technical spaces that ensures, alongside transport solutions several maintenance services.
"Despite numerous challenges on the infrastructure side of the Romanian market – for instance the unsatisfactory state of roads or insufficient spread of the railroad network, in the past financial year we managed to record a significant growth. Internal and external factors collaborated towards this, such as the accelerated economic growth and the increase in the purchasing power on the one hand, as well as our sustained dedication to satisfy the needs of our clients as well as for the services we offered, on the other," Tamer Sen, Hödlmayr Romania General Director, said.