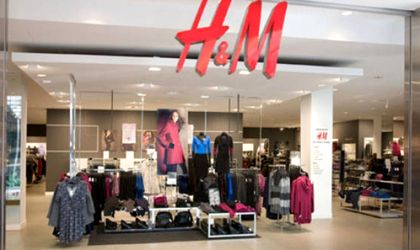 Swedish retailer H&M Hennes & Mauritz AB posted year-on year sales increase by 12 percent in Q1, to EUR 58.31 million (SEK 594 million) from EUR 52.22 million (SEK 532 million) in Q1 2017.
In Romania H&M has 56 stores.
The H&M group's sales including VAT amounted to EUR 5.25 billion (SEK 53.55 billion). Sales excluding VAT amounted to EUR 4.53 billion ( SEK 46.18 billion). In Swedish currencies, sales including VAT were unchanged in the first quarter.
Gross profit amounted to EUR 2.261 billion (SEK 23 billion).
Profit after financial items amounted to EUR 123.99 million (SEK 1.26 billion). The group's profit after tax amounted to EUR 143.69 million (SEK 1.37 billion. Profit development in the quarter was negatively affected by weak sales development as well as higher markdowns.
The group had one-off positive tax income of EUR 39.171 million (SEK 399 million) as a result of the US tax reform (Tax Cuts & Jobs Act).
"The rapid transformation of the fashion retail sector continues. As communicated previously, the start of the year has been tough. 2018 is a transitional year for the H&M group, as we accelerate our transformation so that we can take advantage of the opportunities generated by rapid digitalisation. Weak sales in the fourth quarter, partly caused by imbalances in the assortment for the H&M brand, resulted in the need for substantial clearance sales in the first quarter. The high level of clearance sales combined with unusually cold winter weather had a negative impact on the sales of the spring garments. In the first quarter the H&M group's sales were unchanged in local currencies," says the CEO of H&M group, Karl-Johan Persson.