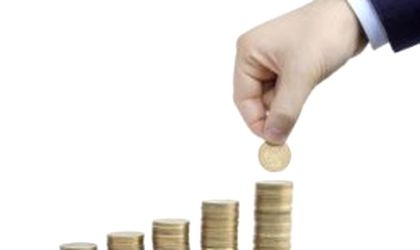 The average monthly salary of a software architect with at least 5 years background in software development and good programming skills is EUR 2,608 gross salary per month, according to the survey AIMS Salary Map IT which reports about software development companies in Banat and Transylvania regions of Romania. Thirty-two companies in Timisoara, Cluj, Sibiu and Brasov, with a total number of 4,500 employees, participated.
Thus, a software architect's salary is 30 percent higher than that of a team leader, a position which requires supervising a team of 4-5 specialists, who earns on average EUR 1,862 gross salary per month.
A financial manager earns an average gross salary of EUR 2,552 while a human resources manager earns EUR 1,847 EUR gross salary per month.
While technical experts are the best paid in the industry, salaries in administrative support are not much above the market average.
Thus, a financial specialist earns on average EUR 1,040 gross salary per month while a HR generalist earns on average EUR 890 gross salary per month.
These differences are due to the degree of specialization- technical experts are harder to find and have specific competencies. Moreover, technical experts have a contribution that is directly quantifiable in the profit of a company, unlike support functions.
Salaries also depend on the experience of the specialists. A junior software developer who does not have significant experience in programming earns EUR 690 per month while a senior software developer can reach a monthly gross salary that is 3 times higher, amounting to EUR 1,664 gross salary.
Salaries in R&D continue to be rather substantial, with the average salary in this area being EUR 462 per month, which is approximately 2.5 times than the average at national level.
Salaries will continue to grow, as approximately 93 percent of the companies that took part in the survey said they plan to increase the employees' salary on average by 7.5 percent.
Also, over a third of companies that participated in the survey offer 13 yearly salaries.
Also the policy of employers regarding the work program is very flexible in the case of 84 percent of companies. Employees are allowed to choose when they come or leave the office on condition that they work the required number of hours stipulated in their contract.
Moreover, 38 percent of the employers allow their employees to work occasionally from home while 28 percent of employers offer a short Friday at the office as an incentive.
Otilia Haraga