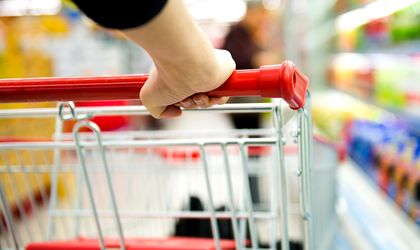 The retail turnover has increased by 19 percent (gross terms) in the first three months of this year against the same period of last year, according to the National Statistics Institute (INS).
The growth was backed by gains in the sales of food, beverages and tobacco that went up by 26.2 percent, alongside non-food products and retail sales of car fuels, which rose by 14.3 percent and 9.3 percent, respectively. These figures are seasonally adjusted.
"While the headline retail sales indicator climbed 18.4% YoY (versus 16.8% in Feb-16), this is heavily influenced by better reporting for the food component on lower tax evasion and does not necessarily reflect consumer spending, in our opinion," said analysts at ING Bank Romania.
In March 2016, compared to March 2015, the gross volume of retail turnover rose by 19.3 percent, due to gains in the sales of food products, beverages and tobacco of 25.5 percent, while non-food and car fuels went up by 16.6 percent and 14.7 percent, respectively.
The VAT rate for food products fell last year from 24 percent to 9 percent. Starting this year, the overall VAT rate was cut by 4 percentage points to 20 percent.
Analysts say that the lower tax for consumption coupled with the increase in the minimum wage will see Romanians buy more products in the next period.
Ovidiu Posirca