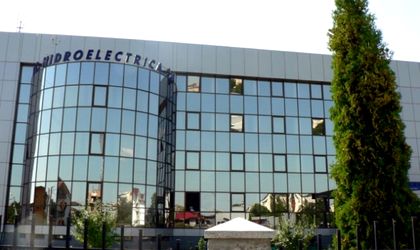 Energy producer Hidroelectrica registered a gross profit in increase by 6 percent in the first seven months of the year, compared with the same period of 2016, to RON 971.8 million, according to the data published this Tuesday by the company.  
Also, the turnover of the company in the first seven months of the year reached RON 1.94 billion, while the net profit margin went up from 38 percent on July 31, 2016 to 43 percent on July 31, 2017.
"The radical process of restructure and efficiency that the company went through in the last years made Hidroelectrica become the most profitable company from Romania, registering an EBITDA of 69 percent from the turnover in the first seven months of the year," says the company's data.
The representatives of the Hidroelectrica say that during June 30 2012-July 31 2017, the net treasury improvement from RON -763 million to the positive level of RON 1.73 billion was generated by the significant operational revenues and the back payments in the credit line account.
In July Hidroelectrica had dividends affiliated to the profit from 2016 in value of RON 1.03 billion.
On July 31 the total production was 8.768 TWh and it was obtained in the 207 stations exploited.