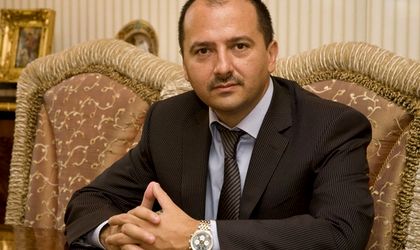 Hidroelectrica, the state-owned energy producer, said it will sue grid operator Transelectrica and Czch utility CEZ because they are trying to transfer part of the blame for the energy transport and distribution network breakdown from June 1 in Valcea and Arges counties.
It claims that the exploitation of hydroenergetical from Olt, Arges and Dambovita at nominal power should not produce imbalances in the transport and distribution network and that this exploitation regime is normal from technical- energetic point of view, as well as commercial. It also says that the two operators have the obligation of ensuring a transport and distribution capacity in this kind of exploitation regime for any time interval from the calendar year hours and to ensure a supplementary transport reserve over the normal exploitation regime of all the producers and consumers of the transport network of the National Energy System.
Moreover, it argues the common information Transelectrica- CEZ as being part of the issue. Hidroelectrica transmits that on June 1, it functioned for some project around Olt, over the nominal transport power of allocated to the company, an exploitation regime that was transmitted to Transelectrica on May 31. Therefore, it claims that the power fluxes of Hidroelectrica couldn't create imbalances in the network.
Hidroelectrica said it was not guilty and that it reacted efficiently from the moment of the  breakdown by opening the gates of their own station, unaffected by the incident. The company said its actions prevented a general breakdown of the energy system that could have resulted in potential losses of billions of euros for Romania.
The judicial administrator of Hidroelectrica is Remus Borza.
Georgiana Bendre