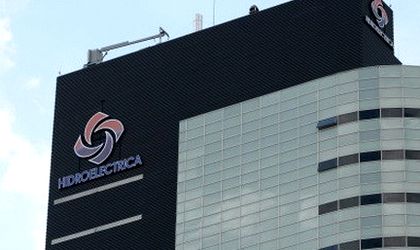 Hidroelectrica registered a turnover of RON 1.29 billion (EUR 286.3 million) over the first five month of the year, an 18 percent slowdown as compared to the same period of 2015.
This was due to a drop in production and lower electricity prices, company representatives show in a statement. Hidroelectrica produced a total quantity of energy of 6.9 TWh over the mentioned period, a value lower by 1.4 TWh "due to a lower hydraulicity in the first months of the year".
At the same time, the company shows, the transaction price for energy has gone down from RON 164 per MWh in 2015 to RON 156 per MWH in 2016, leading also to a lower profit over the first five month of the year, which amounted to RON 560 million (as compared to RON 635 million during the same period of 2015).
However, the company's profit margin increased from 40 percent in 2015 to 43 percent in 2016, while its liquidity reached RON 1.6 billion at the end of May. The level grows each month by about RON 100 million, company representatives say, with the company gathering RON 7.4 million from only interest on bank deposits during the first five months of the year.
"In the 4 years of insolvency Hidroelectrica went through a radical restructuring and efficiency process. In this process, Hidroelectrica has become the most profitable company in Romania, within the last 3 years recording an EBITDA of 63 percent of turnover. Hidroelectrica's insolvency demonstrated that state companies have potential and showed that they can generate stability, reliability, performance and profit if managed correctly," stated Remus Borza, the representative of Hidroelectrica's judiciary administrator, Euro Insol.
Borza added that Hidroelectrica is expected to turn a profit of RON 1.3 billion and reach a record IPO on its listing this year.
"If we apply a multiple of just 10 times EBITDA, although in the energy industry a multiple of 15-18 times EBITDA is applied, the company's value would be of EUR 5 billion. A package of 15 percent of the share capital, subject to the IPO, means EUR 750 million, by far an absolute record registered by a Romanian company after listing on the stock exchange," the insolvency administrator concluded.
The company has recently announced it might exit insolvency this June.
Natalia Martian