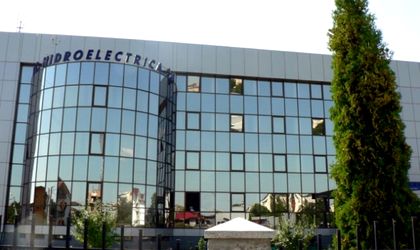 Starting this week, Hidroelectrica optimizes its internal organizational structure with the role of acceleration of listing process and orientation to development and investments. The restructure is in accordance with the vision of development/investments of the new board.
Thus Hidroelectrica creates new job vacancies : execution roles for specialists in key structures that ensure the medium and long term support: maintenance, re- technologization, technical and production support, projection, critical infrastructure etc.
The increase of the Board members' number from three to five determines the cutting red tape process of Hidroelectrica.
Taking into account that the company outrun the insolvency stage and proved that it can register good financial results, the Board is focusing now on the implementation of development plans and the diversification of activities.
"Hidroelectrica needs to solve a high personnel deficit to become really competitive on the energy market and to go, as it's normal, in the investments area and the national and regional development. There are things that were neglected until now and that now they should become priorities," said Bogdan Badea,the president of Hidroelectrica board.
He added: "We want to attract in the company's  structures well-prepared specialists. It's a problem that we want to solve now and for which we have a long-term vision. We are aware that we have to get involved in the educational process to increase the students' interest in our activities."
The employees deficit of Hidroelectrica on specialty areas has in the past an indirect impact on the company's objectives, so that after six months, the development plans performance was 20.33 percent, out of which the re-technology represented 4.50 percent and the maintenance under 20 percent compared with the forecasted budget.