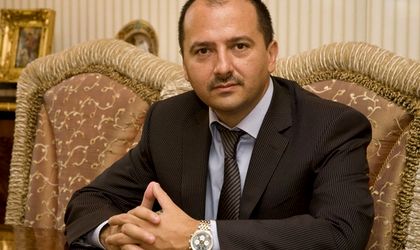 State-owned electricity producer Hidroelectrica exited insolvency on Tuesday for the second time. The decision was taken by the judges at the Bucharest Court.
"During the four years of insolvency, Hidroelectrica has been through a radical process of restructure and efficiency. Following this process, Hidroelectrica became the most profitable company from Romania, in the last years registering an EBITDA of 63 percent from the turnover. The insolvency showed that the state companies have potential too, it showed that they can generate stability, trust, performance and profit," said Remus Borza, the judicial administrator of the company, according to Agerpres.
Greg Konieczny, portfolio manager at Fondul Proprietatea, which has a stake in Hidroelectrica, said: "From a loss-making company Hidroelectrica became a highly profitable, efficient and competitive one. The judicial administrator made remarkable efforts over the past four years and, despite the numerous challenges, managed to increase Hidroelectrica's revenues and reduce operational costs, which allowed the company to return on a positive cash flow and subsequently exit insolvency" .
After exiting insolvency, Hidroelectrica needs in Konieczny's opinion a strong and determined management in order to protect the value that has been created during the process, to create further value for Hidroelectrica's current and future shareholders.
Hidroelectrica was in insolvency since February 2014 for the second time. It was previously in insolvency during June 2012- June 2013. Today's decision is not final and it can be challenged at the at the Court of Appeal.
Fondul Proprietatea is a strong supporter of the company's initial public offering (IPO) which represents a great leap towards the upgrade of the local stock exchange to the emerging market status.
Georgiana Bendre