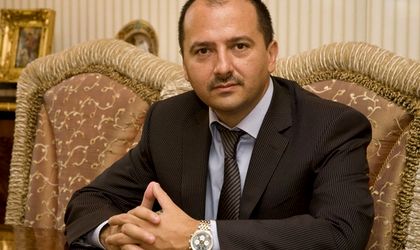 The judicial administrator of Hiroelectrica, Remus Borza, says that the energy company might exit insolvency June 8, when the next term of litigation at the Bucharest Court is scheduled. 
Borza stated: "I didn't come thinking that I would get retired from Hidroelectrica, altough it would have been an honor, obviously. (…) so on June 8, we will say goodbye to a collective of wonderful people, with whom we made history these years, which were not easy."
He also presented a balance sheet of his activity in the last years since he administrated Hidroelectrica.
"In 2012 I took in administration the most liable company from Romania, having EUR 1.2 billion. Presently, Hidroelectrica doesn't owe any money to anybody. I succeeded it without any mischievous scheme, to  return the money at the nominal value by saving it. In 2012 I took it in administration, having EUR 177 million loss in the last 2 financial years. (…) But in the last 3 years, Hidroelectrica closed its financial years with a gross profit over EUR 500 million. It succeeded it in insolvency conditions, a unique case in the world, to give dividends to the shareholders."
He said that in  these years he succeeded to make an economic miracle at Hidroelectrica, to transform it "into the most efficient and profitable company from Romania, EUR 500 million operational profit out of EUR 850 million turnover."
Hidroelectrica has returned to insolvency since February 2014. The company was previously in insolvency during June 2012 – June 2013.
Georgiana Bendre