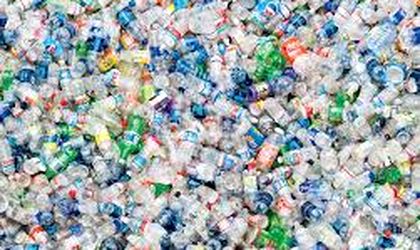 Hidroelectrica, Romania's biggest power producer, is losing money while cleaning the lakes that have been covered in plastic waste after the floods that hit several Romanian regions, the company's general director Bogdan Badea said.
Romania was hit by heavy rains and floods and the debris, including large quantities of plastic waste, ended up floating on many rivers and lakes. Hidroelectrica, which operates on several lakes and rivers, must clean the waters in order to be able to continue to operate.
According to Hidroelectrica general director Bogdan Badea, the company is losing hundred of thousands of euros due to this type of pollution. The company will make sure it uses all means available to make sure it recovers the losses, he argued.
"I want to be clear to everyone: not Hidroelectrica pollutes the lakes and rivers in Romania. Hidroelectrica loses money, estimated to be hundreds of thousands of euros. I can not give you an exact figure, it is not easy to calculate (…).We have cleaned it in that area. Hidroelectrica employees, whom I thank, volunteered both in the area of ​​Bicaz and in Targu Jiu. Hidroelectrica does not have to clean the water, but this problem can not go on any longer, and we are stuck in a hill in terms of responsibilities, Hidroelectrica pays for the water to be clean.The basic principle is "the polluter pays" , but Hidroelectrica has paid for it, "Badea said.
According to Hidroelectrica, alongside plastic waste, the waters are covered in wood debris.