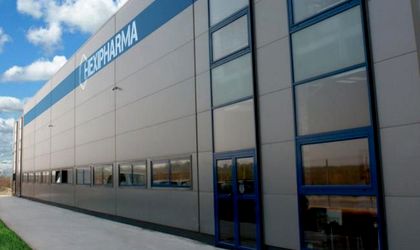 The Romanian disinfectants producer Hexi Pharma, which is emboroiled in a scandal regarding dilluted substances that it distributed in public hospitals, has withdrawn its request to go into administration.
The firm abandoned this move aftger judges ruled out on Monday that Hexi Pahrma can't dissolve itself, sell its assets, manufacture or sale disinfectans for two months. This had been a request of the prosecutors at the Prosecutor's Office.
The company managed by Dan Condrea said it had debts worth RON 23.4 million to the state budget and various suppliers. Moreover, Hexi Pharma has unpaid bills issued by two firms in Cyprus worth over EUR 20 million.
The company is prosecuted for the offense of improper participation to forestall disease control.
The minister of Health, Patriciu Achimas-Cadariu resigned after the journalists reported about the disinfectants that were used in healthcare units across Romania. According to an investigation by the Ministry of Healthcare, some 50 public hospitals in Romania had failed the disinfectants test.
At present, PM Dacian Ciolos is the interim minister of health. He has underlined the fact that the healthcare sector is a priority of the current government.
Hexipharma has a production plant near Bucharest, in Mogosoaia.
Ovidiu Posirca