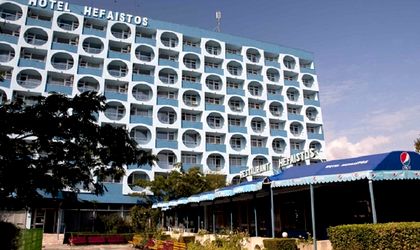 Hefaistos Hotel from Eforie Nord, administered by a company which has among shareholders the National Union of Manufacturers Cooperative (UCECOM), will be sold within a tender at a price that will be established after an analysis of an evaluation expert.
Also the Hefaistos Hotel from Covasna will be sold, both of them according to the organization and development regulation for UCECOM tenders. The experts will evaluate the market value for each hotel, according to profit.ro.
The operation will be approved by the shareholders of the Hefaistos CM company next month.
Hefaistos Hotel from Eforie Nord is a two-star hotel, which has 650 meters of beach and is placed in the center of the resort with 202 rooms and 404 accommodation places.
Hefaistos Hotel from Covasna is also a two-star hotel, located 500 meters next to the ski run Covasna and comprises 288 accommodation places.
Georgiana Bendre