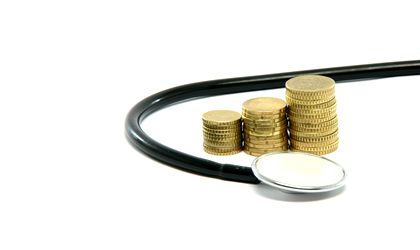 A budget of RON 3.7 billion will be invested in the health department between 2016 – 2020 during the "Competitive Romania" project as authorities will have the fourth debate for this project on July 20.
According to statistics, the Romanian population has dropped by 1,520 persons in 2015 as a result of deaths in the number of infants under the age of one. The biggest causes of deaths in Romania are cerebro-vascular diseases, cardiac ischemia and hepatic cirrhosis.
With the RON 3.7 billion budget allocated to the health department, authorities hope to reduce the infantile mortality rate from 7.5/1000 to 6.5/1000 in 2020, offering RON 742.5 million for this cause. The authorities also wish to reduce the number of unwanted pregnancies, miscarriages and the maternal mortality rate due to abortions, for which they have allocated RON 357.1 million.
Another area targeted is the reduction of deaths due to cardio-vascular diseases to 55 percent until 2020 by developing the local assistance services, destined mainly to the population in rural areas and vulnerable people (RON 353.1 million allocated), as well as promoting the health services more efficiently (RON 310.2 million allocated).
Other measures include the continuation and consolidation of the emergency health system to improve people's access to emergency care services, for which the budget reaches RON 1.908 billion, as well as offering better access to rehabilitation services (RON 77.9 million).
During the "Competitive Romania" project, 16 consultative session were programed based on the 90 economic measures identified that could contribute to a sustainable economic growth until 2020. According to the Minister of Economy, "Competitive Romania" currently has outlined actions for the next four years.
The project is developed with the help of the Romanian Government, Romania's National Bank and the Romanian Academy.
Andreea Dulgheru