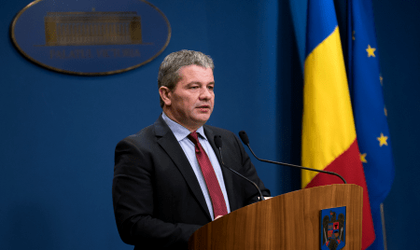 The Romanian Health Ministry announced this week that a working group will be established in order to "rethink" the controversial clawback tax for all medical drugs.
The decision was made a day after PM Tudose had announced that the clawback tax would be suspended for two years on plasma-derived medication, due to the immunoglobulin crisis that has been putting patients' lives at risk during recent months.
The Government had also added that the clawback tax may be removed from low-priced medical drugs as well, after pressure from a number of producers claiming that the production of cheap medical products is at risk because they cannot be at all profitable if the clawback tax is applied.
The group is made up of representatives of the Health Ministry, the National Health Insurance House, the Finance Ministry and two members from each association of medical drug producers, and it will start working on new regulation next week.
Health Minister Florin Bodog stated that the group will establish new principles regarding the application of the clawback tax for all categories of medical drugs, all for the benefit of patients, as the purpose is to ensure the supply of medicines without any more issues.
Former Health Minister Vlad Voiculescu warned on Wednesday, before the working group was announced, that removing the clawback tax from plasma-derived products in order to curb the crisis is only a short-term solution that does not address important underlying issues.
Voiculescu sees the creation of the working group as a sign of the government's weakness in the face of pressures from the pharma lobby, which understandably wants the clawback tax to be removed altogether, something that he claims would cause the Romanian state budget to lose up to EUR 320 million per year and would only benefit pharmaceutical companies.
As for more sustainable alternatives, the former minister argues that legislation needs to be updated as to include differentiated prices for essential medical drugs, stock monitoring, accurate reporting of missing drugs and limiting parallel exports.