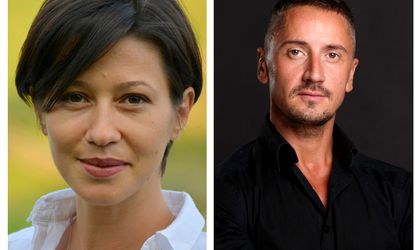 The Code, the health and detox program for body and mind, has announced a new camp with over 60 participants at Fundatica, in Rucar-Bran aisle. The provider of this service aims to grow its turnover to EUR 200,000 this year.
The Code business was founded in June 2015 by three Romanian entrepreneurs, George Bogdan, Anamaria Putinica and Bogdan Putinica. The investment was valued at EUR 100,000 and represented a niche in the services from this field.
"The Code is an advanced health program, the only one of the kind in Romania, through its structure and complexity of the applied scientific principles in alkaline nutrition domain, detox, trainings and psychology. It's a 21-day program, supported by medical partners, with a complete approach on the individual. We address those who understand that the investment is their own health is by far, the most important, " said Anamaria Putinica, partner The Code.
The program is structured in 3 modules, each lasting a week, one of them including a one week travel to a camp for  body and mind detox. The bootcamp lasts until September 21.
"The code represents a formula of perfect match between trainings, nutrition, education, introspection and motivation, aims to produce a profound and permanent change in our body and mental state. It's a program getting you out of your comfort zone, that once accepted, changes the metabolism speed, induces neuro-genesis, slows the cellular aging, decreasing the biological age, improves the mobility, the speed, force and self esteem, " says George Bogdan, life-coach and co-founder The Code.
Until now, the program attracted over 300 participants worldwide. Out of them, many are Romanians coming from foreign countries, living in Germany, UK, Cyprus, Dubai, Italy, Belgium and Netherlands. Within the camp, participants consume on average 40-50 kg vegetables and fruits in juice and other additional products specific for The Code program, between 21-28 liters of alkaline water and teas.
Georgiana Bendre