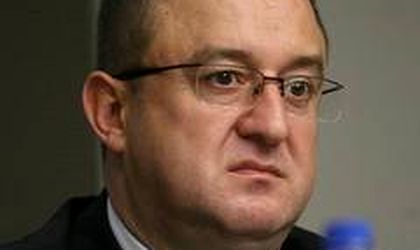 Sorin Blejnar was dismissed Tuesday from the position of president of the National Agency for Fiscal Administration (ANAF), Romania's tax authority, after an analysis of the institution's performance, the Government informs.
Blejnar will be replaced by Serban Pop who served as vice-president of the tax authority during the Tariceanu Cabinets (2004-08) and was dismissed by order of Prime Minister Emil Boc in January 2009. Starting this morning, Blejnar will be placed in charge of the department for the investigation of large wealth.
On February 17, the PM said that in 60 days' time, the institutions involved in fighting tax evasion must generate additional funds to the state budget worth at least 1.5 percent of the GDP. Blejnar explained yesterday that he has informed Ungureanu of his intention to resign more than a month ago as he considered that ANAF does not have the necessary resources to meet the target. Blejnar added today that ANAF has managed to collect an additional EUR 850 million to the state budget in the first quarter compared to the same period of last year which represents about 1 percent of the GDP.
This February Blejnar was placed under investigation by the National Anticorruption Directorate (DNA) for encouraging tax evasion. His name has often been associated in the media with several corruption cases.
Simona Bazavan