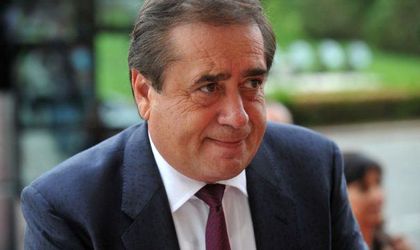 Banca Transilvania is organising an auction for the Hawker 900 XP luxury aircraft owned by businessman Ioan Niculae, due to the fact that he owes over USD 5 million to the bank.
Ioan Niculae founded his company Interagro in 1994, and today it is one of the largest groups with Romanian capital.
The auction will begin at USD 5,171,000, but the auction's date has not yet been set.
According to the Bank, the aircraft was made in 2011, is able to fly at high altitudes and has a flight range of up to 5,460 km. It can carry eight passengers, a pilot, a co-pilot and cabin crew.
The plane is registered in Romania but has operated flights all over Europe. BT has announced that the plane is currently in Germany, at the Beechcraft Berlin Aviation Gmbh.