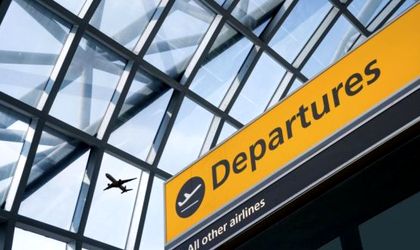 According to the National Institute of Statistics (INS), 621,623 Romanians left the country between 2015 and 2017, almost half of whom (300,831) were young people between the ages of 20 and 34. Of the total, 106,340 (17 percent) were children and teenagers under 19 years old – a number similar to the entire populations of cities like Satu-Mare or Botosani, according to EduPedu.ro.
By age groups, year-to-year growth is most significant for 0-19, 35-49 and 50+ years old, according to INS data. The largest group to emigrate were people with ages between 20 and 34 – 300,831 individuals between 2015 and 2017, or the equivalent of the population of Iasi.
The number of emigrants increased each year – 12,000 more in 2016 than in 2015, and 11,749 more in 2017 than in the previous year.
In 2017, Romanian emigrants' main destinations were the UK (23.3 percent), Italy (20.1 percent) and Spain (13.5 percent).
The counties Bacau, Botosani, Neamt, Iasi, Suceava and Vaslui were the ones that lost the highest number of people. Almost half of the people who have left the country for at least six months had their residence in these areas. The lowest migration share was from counties in the west of Romania: Arad, Caras-Severin, Hunedoara, Timis, as well as Bucharest-Ilfov (all under 2 percent of emigrants).
By education levels, over 60 percent of those aged 18 or above had average education (high school, vocational or post-high school). The share of low-education individuals was 29.3 percent in 2016 and 30.9 percent in 2017, while those with higher education made up 7.5 percent of the total in 2016 and 6.6 percent in 2017.