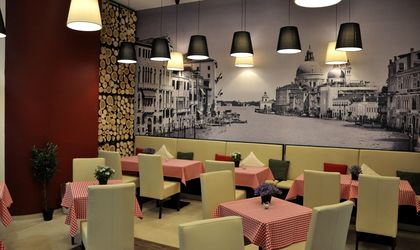 Gusto Dominium has invested EUR 200,000 into a new restaurant opening inside Plaza Romania. The restaurant, spanning 200 sqm, estimates a daily traffic of 300 people.
"The reason we decided to expand in this area is the good positioning of the shopping center, which allows us both to reach a new customer segment and a better coverage in the western part of the capital city," said Lukasz Kuzniar, development director of Gusto Dominium Romania.
According to Kuzniar, in the short term the new restaurant is expected to bring a 10 percent increase in the segment of lunch menus, while by the end of the year a gradual increase in other sectors is forecast.
"We are very confident in the choice we made and we believe that the number of customers will reach about 500 people daily during the summer due to the option of dining on the terrace at the new location," added Lukasz Kuzniar.
The company is looking towards other areas in Bucharest, aiming to open one more location by the end of the year. The long term expansion plan includes other cities in Romania, such as Brasov and Cluj.
Gusto Dominium has been active on the local market since 2007, its network reaching at the moment 8 restaurants. The company is part of Polish group Gusto Dominium, which has 70 restaurants in Poland. The group posted a turnover of EUR 16.4 million last year, of which EUR 2 million was brought in by the Romanian network.
Natalia Martian