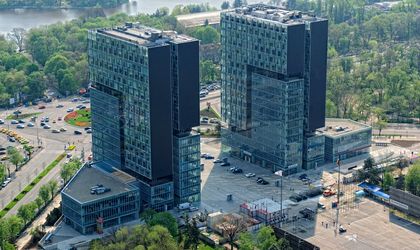 The real estate developer Global Trade Center (GTC), owner of four office buildings in Bucharest, reported a rental income of EUR 8.6 million in Romania in the first half of the year, an increase by 12 percent.
Revenues in Romania cover 11 percent of those at group level amounted to EUR 77 million. 
GTC's portfolio in Romania includes City Gate office buildings in Piata Presei, Cascade Office Building, Premium Plaza and Premium Point Plaza with a total area of ​​67,000 sqm and a market value of EUR 195.7 million.
The most important asset of the developer is City Gate, a project of 48,000 sqm, valued at EUR 147 million.
The office buildings, located all in the city center, are 98 percent leased and GTC owns as well land in Bulevandrul Expozitiei, located in the North part of Bucharest, where it plans to develop City Rose Garden office project.
The company also sold part of the 12.3 hectares land it owns in the Petricani area.
In 2007 GTC developed a network of shopping centers- Galeria- in the secondary cities in Romania such as Piatra Neamt of Buzau. During the financial crisis the developer sold the project at a loss.

The company developed, as well, two residential projects in Bucharest, FeliCity and Rose Garden, first taken over by a subsidiary of UniCredit Bank, the bank who finance the project, because the developer stopped paying the loan.