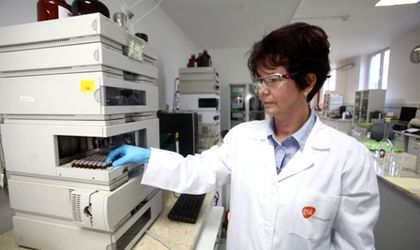 GlaxoSmithKline (GSK) has finalized a USD 7 million investment in two production lines at its Brasov plant in Romania. The investment, which spread over a three-year period, was made in the lines manufacturing products in the company's global portfolio: the antidepressant Seroxat and the HIV treatment Retrovir. Up until three years ago, the plant was manufacturing only local pharmaceutical brands pertaining to the Europharm portfolio and intended to reach the local market exclusively.
With this investment the Brasov plant is now exporting drugs in over 80 countries worldwide, compared to 50 countries reached at the end of 2010. The largest export markets for the Brasov plant are France and Italy, which take up around 24 percent of total exports. The GSK plant in Brasov started exporting in 2008, and today around 60 percent of its output is sent overseas.
"For the future we plan to transfer the production of global GSK brands to the Brasov plant and at the same time increase the number of countries we reach with products manufactured in Romania," said Pascal Prigent, general manager of GSK Romania.