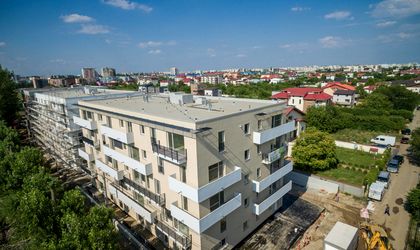 Property developer Iridex Group has sold 50 percent of residential project Grunenpark, which comprises 85 apartments.
The complex is scheduled for delivery in the second quarter of 2018 and requires an investment of EUR 10 million. The project is located in the western part of Bucharest, in Drumul Taberei.
"Our strategy was to develop a community in a green area, offering residential units which can assure all the comfort of an urban life: generous apartments in blocks with low height regime, storage boxes and facilities such as a park and a playground for kids", said Anca Bananteanu, a representative of Iridex Group.
Grunenpark is built in an area of villas, the developer intending to offer an alternative to people who want to live in this area, but cannot afford a house and its maintenance costs.
The best sold apartments are the 2-bedrooms units.