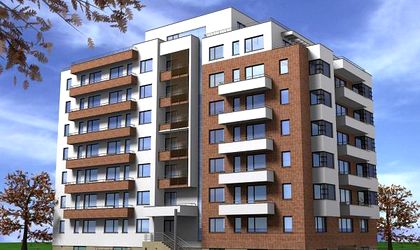 Grozavesti-Politehnica area has currently 23 percent more new studios and apartments compared to Floreasca-Aviatiei zone, according to a study made by real estate portal directimo.
The directimo data shows a number of 1,546 of studio apartment and new apartments in 16 different residential projects from offices area Floreasca–Aviatiei built in 2008 up to now. In the same time period, in Grozavesti-Politehnica nine residential assemblies were built, where 1,898 housing units are available.
In both areas the residential developments increased during 2014-2016 and 78 percent of the total projects from the Grozavesti-Politehnica area started in 2014 until now, while in Floreasca-Aviatiei, 62.5 percent.
The residential projects from Grozavesti-Politehnica comprise smaller and more accessible apartments, while the apartments from Floreasca-Aviatiei are larger and more expensive, especially in the case of three-room and four-room apartments.
The three-rooms apartments from Grozavesti-Politehnica have a surface of 64 sqm and can reach 158 sqm, while the three-room apartments from Floreasca-Aviatiei have a surface of 61-171 sqm.
At the price level, the Floreasca-Aviatiei apartments are around 28 percent more expensive than those from the Grozavesti-Politehnica area.
Georgiana Bendre