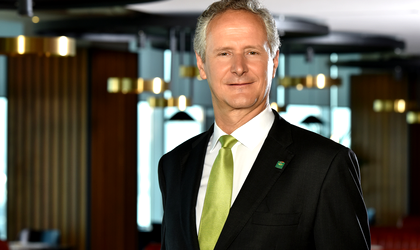 The gross subscribed premiums of Groupama Asigurari went up by over 5 percent in the first semester of 2017, compared with the same period of 2016, to RON 462 million.
"The results registered in the first half of the year confirm that our strategy is functioning and we are on the good path regarding the Romanians' preferences for our products and services delivery," said Francois Coste, general director of Groupama Asigurari.
In the result obtained by Groupama Asigurari in the first half of the year, the non-life insurances had a contribution of RON 445 million, a growth by 5.3 percent compared with 2016, while the net technical result after commissions improved, mainly supported by the results improvement of health, accidents and property segments.
Overall, the gross subscribed premiums in health and accidents category registered a significant growth, by 87 percent in the context of the high potential of this market segment, as well as due to the efforts supported by the development of this business line. The property area had a significant evolution compared with the same period of 2016, with a growth of over 8 percent, up to RON 100 million.
On auto segment, the CASCO policies registered a growth by 9 percent up to RON 189 million, while the RCA policy decreased by 11 percent up to RON 109 million.
The other non-life insurance (transport, civil responsibility and travel) registered a growth by 9 percent.