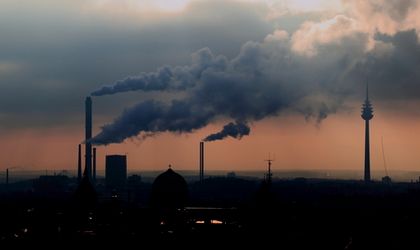 Greenhouse gases levels are now higher than at any time in human history, as the average amount of carbon dioxide in the air passed 410 parts per million (ppm) for an entire month, which is a 30 percent increase in carbon dioxide since measurements began, according to Mashable.
The threshold had been exceeded in 2017 too, but not for an entire month. Data collected in April shows that despite global attempts to reduce emissions through unprecedented investments in renewable energy and energy efficiency, carbon dioxide levels continue to rise.
Rising greenhouse gas levels also increase the odds and intensity of extreme weather events and cause sea levels to rise.
Kate Marvel, climate scientist at NASA's Goddard Institute for Space Studies, says that "Combustion – the chemical reaction we use to generate most of the energy we use – gives off CO2 as a byproduct. We've been doing a lot of combusting since the Industrial Revolution, and all that extra CO2 has to go somewhere. Essentially, we've been treating the atmosphere as a dumpster for over 150 years."
In fact, the global average temperature has risen about 2 degrees Fahrenheit since the 19th century, entirely due to human activities.
Photo: dreamstime.com