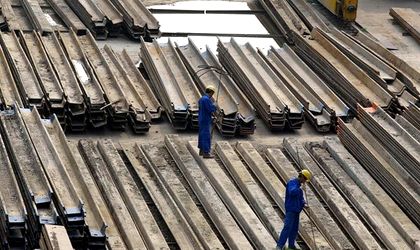 ArcelorMittal announces that it has been granted merger clearance by the European Commission  for AM Investco Italy Srl proposed acquisition of Ilva S.p.A.
The EC's merger clearance follows the conclusion of the Commission's Phase II investigation into the proposed acquisition of Ilva, and has been granted on the basis that the Company has committed to dispose of assets in Italy, Romania, Macedonia, Czech Republic, Luxembourg and Belgium, as previously announced on 13 April 2018.
Approval by the EC is a significant milestone in the transaction to acquire Ilva and represents a major step towards closing the deal, which is now expected to occur as soon as possible.
Previously, ArcellorMittal announced that it made a proposal for Ilva, bidding EUR 1.8 billion. Aside from the plant in Romania, ArcelorMittal wants to sell the following assets: ArcelorMittal Piombino, the Company's only galvanised steel plant in Italy; ArcelorMittal Skopje, Macedonia; ArcelorMittal Ostrava, Czech Republic; ArcelorMittal Dudelange, Luxembourg; Hot dipped galvanising lines 4 and 5 in Flemalle; hot-rolled pickling, cold rolling and tin packaging lines in Tilleur, all of which are in Liège, Belgium.
In 2017, ArcelorMittal had revenues of USD 68.7 billion and recorded a crude steel production of 93.1 million metric tonnes.