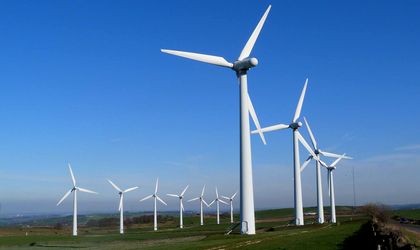 Half of Romania's national energy output was provided from renewable sources, on Sunday, with wind power providing the biggest share.
According to data provided by the Transelectrica website, wind power provided one third of the total renewable energy produced on Sunday (at noon).
On Sunday, wind turbines provided 30.73 of the national production output, running at 2.258 MW. Coal fired electricity represented 24.36 percent and produced 1,1790 MW. Nuclear energy came third, with 1,385 MW (19 percent), and hydropower came fourth, with 11.33 percent (833 MW).
Hydrocarbon generates 551 MW, representing 7.5 percent of the total, while solar energy contributed with 487 MW, namely 6.63 percent, while biomass provided 45MW, namely 0.61 percent of the total.
Currently, the total energy output stood at 7,241 MW, and consumption totalled 6,042 MW, with the difference being represented by exports.