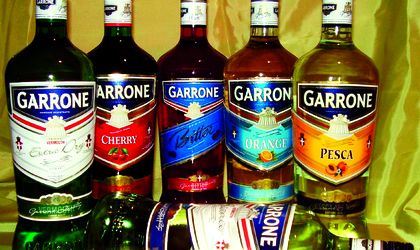 Granddis, distributor of brands such as Stalinskaya, Wembley, Discovery and Passion, has taken over the distribution of the brands of Garrone Group from Italy from July 1. "Last year, Granddis made the strategic decision to complete the portfolio of products it distributes in Romania with other top brands that should cover all the categories of fine alcoholic drinks, either by launching new imported products on the market – Stolichnaya, Evan Williams, Heaven Hill, Elijah Craig – or by taking over the distribution of some which are already present," said Ovidiu Chiscan, general manager of Granddis.
Garrone Group has been present on the Romanian market for almost 20 years. Its portfolio includes three categories of products: vermouth and wine aperitifs such as Garrone Bianco, Garrone Rosso, Garrone Extra Dry, Garrone Cherry; sparkling wines such as Garrone Moscato Spumante, Garrone Extra Dry and liquors; and other alcoholic drinks- Garrone Bitter and Limoncello.
Granddis is a distributor of alcoholic drinks through traditional retail, at 56,700 points of sale; modern retail, in networks of hypermarkets such as Carrefour, Metro, Selgros, Billa, Cora, Real, Mega Image, Kaufland, Auchan, Interex, Gima and XXL Penny; and in the HoReCa system, where it has 28,700 POS. It is part of Prodal group, one of the top distributors of alcoholic drinks.
Chiscan oversees a team of 8 regional directors and 40 supervisors who coordinate an indirect sales force of 600 sale agents. The Granddis management thinks Garrone products will contribute at least EUR 4 million to the turnover of the group.
Otilia Haraga