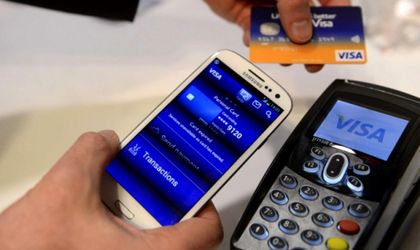 In 2017 Romanians purchased online goods with a total value of EUR 1.8 billion, almost 30 percent more than in 2015, data released by GPeC shows. The data takes into account reports and estimates of the main players in ecommerce.
The GPeC report takes into account only the sale of physical products sold online, exculding bills, plane tickets, tickets to performances and events, holiday bookings and trips, and more.
GPeC has been for the past 12 years the most important e-commerce event in Romania, which centralizes data and publishes them every year in the official report of the Romanian e-commerce market.
Mobile purchases represented up to 35-40 percent of total online shopping. Smartphones penetration rate increased from 50 percent to 70 percent in 2016, as devices became more popular. Consequently, the important online shops in Romania recorded surges in traffic generated by mobile devices, as over half of users access the websites from mobiles rather than from desktops.
Moreover, the number of online orders made using mobiles increased, from 25-30 percent in 2015, to 35-40 percent at the end of last year.
Romania has 11.2 million Internet users and a penetration rate of 58 percent. According to the latest figures, Romania's population dropped from 19.8 million inhabitants in 2015 to 19.4 million in 2016. Out of them, approximately 11.2 million are Internet users, slightly up from 11 million, as were recorded at the end of 2015. Consequently, the penetration rate increased from 56 percent in 2015 to 58 percent in 2016.
Last year, an online shopper made on average 8.3 purchases, up from last year, when the average was 8.2 percent.
On Black Friday, Romanians purchased online goods valued at approximately EUR 130 million, ra significant increase given last year's figure, of EUR 100 million. The appetite of Romanian shoppers for discounts incentivised online shops to run similar campaigns throughout the year. According to e-commerce websites, the campaigns brought them a 30 percent surge in sales.
Payment by card saw a substanțial increase, to approximately EUR 745 million, compared to EUR 514 million recorded in 2015, representing a 44.9 percent increase.
There are around 5,000 Romanian online stores. Product categories that recorded most sales are electronic products, followed by beauty and fashion products and home décor objects.
Georgeta Gheorghe