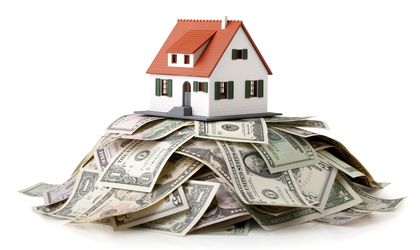 The Romanian government could condition developers to sell 20 percent of new buildings at prices lower than EUR 50,000 in order to facilitate access to a broader category of people to affordable-priced housing.
According to the proposed measure, which is included in the National Housing Strategy drafted by the Ministry of Development, the issuance of building permits for new buildings could be conditioned by the commitment to build affordable housing in the proportion required.
The National Housing Strategy maps the housing strategy of the country until 2020. The document been in the works for a lengthy period of time and is expected to be launched soon. According to Capital, the document represents a turning point in what concerns the building, funding and rehabilitation of buildings in Romania. The newspaper had access to a working version of the document that was last updated in April 2016.
According to the document's authors, agreements between private developers and local authorities are widely used in many countries arounds the world and do not deprive the private sector from investments, moreover, they compel them to build social housing.
"As a precondition for the issuance of building permissions to developers for a certain number and type of housing, the local authority requests that a certain percentage of these buildings be sold at a lower price […] It can be required that only a certain percentage – for example 20 percent – be sold at a lower price than, for instance, EUR 50,000," the document says.
According to the strategy drafted by the Ministry of Regional development and Public Administration (MDRAP), in order for these development agreements to be implemented, the housing law and the law on the authorization of construction works will have to be amended.
The same strategy proposes the conclusion of partnerships with private developers in order to build new social buildings as part of agreements of the "building- exploiting-transfer". In practice, this means that the municipalities will provide developers with the land and the infrastructure required and the developers will build the housing they will then rent out for around 30 years, after which the property rights over the buildings will be transferred to the municipalities.
The rents could be set at levels that can allow a "modest rentability," the documents shows. This type of agreements would be compatible with the program the National Housing Agency (ANL) is planning to launch, except that, as per the provisions of the National Housing Strategy, the state would be represented by the municipalities and not by the ANL.
Georgeta Gheorghe