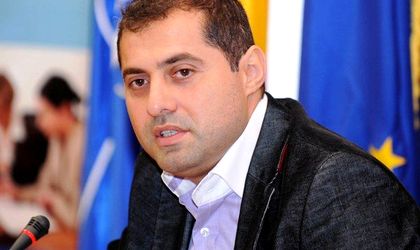 The Minister for Business Environment, Commerce and Entrepreneurship, Florin Jianu, put for analysis the principles and mechanism that will be at the basis of the prevention law draft, to be promoted as per the governing program.
"The prevention component must prevail especially when we refer to the business environment and a prevention measure before a punitive one means precious time offered to the entrepreneur in order to abide. I am sure that, on the long term, this law, long-awaited by the business environment, will contribute significantly to improving the way in which it functions," Jianu said.
The objective of the law is to prevent sanctions for acts that constitute offenses from being applied automatically, by drafting a compliance plan, so that the taxpayer can have the possibility to correct the deficiencies noted, during a certain time frame, and to abide by the legal provisions. This law will compel the authorities with control attributions to proceed, firstly, by educating and perfecting entrepreneurs, as well as to preventing errors. In practice, an economic agent that has not been advised and prevented.
The official examiner will not be able to apply the sanction the first time an offense is found. Instead, upon finding the irregularities, the examiner will draft the compliance plan, which will include aspects that need to be addressed, and the deadline for compliance for each offense, which cannot be less than 7 working days. After the deadline for compliance, the control body has the right to resume control and if the obligations set in the compliance plan have not been fulfilled in the given framework, the control body can enforce the sanctions provided by the legislation.
The taxpayer benefits from the prevention measures only once for each act that constitutes a contravention, within 5 years. The prevention law will apply to penalties under the Fiscal Code, the Tax Procedure Code, the Law on safety and health at work, the Labour Code, the Law on the unemployment insurance system and stimulation of employment, the Accounting Law, Social Dialogue Law, the Law on the establishment and development of SMEs, the Law on activities carried occasionally, the law on traineeships, the government decision on the general register of employees.
The prevention law does not apply to unregistered workers.
Georgeta Gheorghe