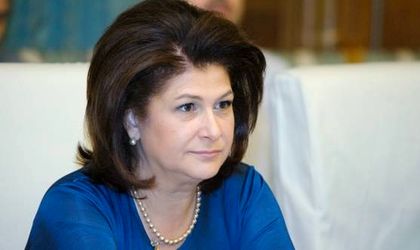 The minister delegated for European funds, Rovana Plumb, signed financing contracts of RON 1 billion, that will be implemented in the current scheduled period, through the Operational Program of Human Capital (POCU) 2014-2020.
The over 100 projects signed until now focus on the reduction of number of persons in risk of poverty and social exclusion from the disadvantaged communities, on the growth of occupancy level through the support of enterprises with non-agricultural profile from urban area, respectively the development of social economy enterprises.
"We accelerate the contracting rhythm to start the effective implementation of projects that will have direct results in the jobs number' increase and the increase in the living standard,'' said Plumb.
Other type of projects focus on the set up of local action groups and the elaboration of local development strategy, respectively actions for entrepreneurial culture development.
Join the 4th edition of Foreign Investors Summit and discover new ways in which the private sector and public authorities can further integrate their cooperation to secure the country's growth story going forward.