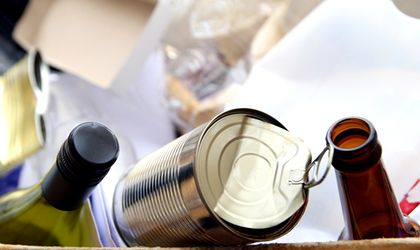 PM Viorica Dancila announced on Tuesday that the government is adopting an emergency ordinance to regulate the management of packaging waste, with the purpose of increasing the recycling rate.
"The central objective of the measures introduced through this legislation is to increase the waste recycling rate and to put Romania on the European recycling and circular economy map. Simply put, the measures bring a change in our approach to waste management, so we can get used to no longer treating waste as something useless, but instead see it as a resource that should be recovered," said PM Dancila in yesterday's government meeting.
She added that the measures will be applied starting next year and they would introduce performance indicators for waste disposal companies and waste sorting stations, as well as encourage the separate collection of waste at the source and detailing the way the differentiated fee for the population will be applied.
"The role of each actor in the waste management chain will be established, starting with the obligations of citizens, collectors, sanitation operators and ending with those of producers, recyclers and local public authorities. A phased calendar has also been set for replacing single-use packaging in order to prepare for the European strategy for single-use plastic products," Dancila added.
One of the measures approved by the government is to introduce a deposit fee for reusable packaging, of RON 0.5/unit, starting with March 31, 2019.
From March 31, 2022, this deposit fee will also be applied to non-reusable packaging between 0.1 and 3 litres in volume, used for certain types of drinks.
From January 1, 2019, authorities must also apply the "pay as you throw" system, and provide separate containers for dry and wet waste. They will also have to have a better collaboration with producers of packaged products and responsibility transfer organizations, which will cover the costs for the collection, treatment and recovery of packaging waste from the population.
This way, according to the Environment Ministry, people will be able to only pay for the household waste, which ends up in landfills.
The project also introduces a contribution for the circular economy of RON 30/ton of waste sent to landfills, paid by sanitation operators if the quantities they bring to landfills exceed the limits set out in their contracts.  
Photo: dreamstime.com