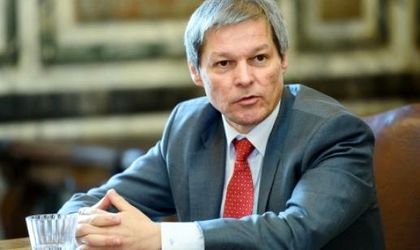 The government of Romania submitted a favorable report on October 14 to the Parliament regarding the draft bill on the conversion of loans that were taken out by Romanians in Swiss francs. The controversial draft bill is scheduled for a final vote today.
However, the government said that the law needs to take into account social criteria and should have a clear debt limits to which it should apply, something that is not present in the current version of the draft bill.
Although the government claims that the enforcement of the bill on ongoing loan contracts breaches the non-retroactivity principle and that of the predictability of the law, enshrined in the Constitution, it added that these principles can be breached if we are referring to social protection cases.
"The obligations under contracts should be the rule in the matter of execution of contractual obligations. Certainly from this rule we might have some exceptions, especially when considering the issues of social nature, which, however, must be interpreted and applied strictly and the debtor's right to receive a special right not it should be activated by its arbitrariness in order not to create moral hazard," according to the letter signed by PM Ciolos and published by profit.ro news portal.
In the draft bill that was initiated by social-democrat MP Ana Birchall, the debt limit has been scrapped according to the latest amendments. In addition, the MPs have included an amendment of liberal MP Daniel Zamfir that includes the conversion of CHF loans at a historic exchange rate.
The final vote on this draft bill should be been given last week, but the meeting in the Parliament was cancelled because there weren't enough MPs present to make the vote valid.
The loan book in CHF currently stands at RON 5.8 billion, according to data published by the National Bank of Romania (BNR).
The BNR estimates that the loss of the banks from this conversion would amount to RON 2.4 billion, undiminished with existing adjustments, and in the case of two banks, the solvency ratio would get below 8 percent, while in the case of other four banks, this indicator would drop to less than the 10 percent limit recommended by the central bank.
The CHF-based loans represent around 3 percent of the total volume of loans and close to half of them have been used for homes, be it for the acquisition or other types of works.
The non-performing loan (NPLs) rate amounts to 33 percent for the CFH loans taken out by individuals.
Ovidiu Posirca