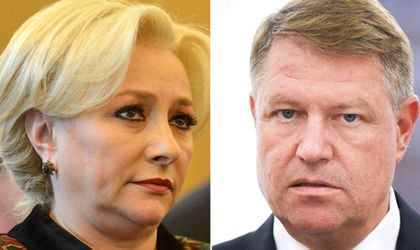 The center-left government led by Viorica Dancila has asked president Klaus Iohannis to summon in emergency regime a meeting of the Supreme Council of National Defence (CSAT).
The government said this move was required in order to revise the budgets of national security institutions. It added that the budget revision includes measures for the payment of Romania's contribution to the European Union and the financing of activities to combat the outbreak of swine fever.
The decision of the government was first announced by Liviu Dragnea, head of the ruling party PSD. On Tuesday, the Presidential Administration said that the secretariat of the CSAT was working to obtain the approval of the Council members to issue a decision regarding the budget revisions for several institutions in the security field. This includes the Ministry of Defense, the Ministry of Interior, the Romanian Intelligence Service (SRI), the Foreign Intelligence Service (SIE), the Protection and Security Service (SPP) and the Special Telecommunication Service (STS).
On Tuesday, the minister of finance, Eugen Teodorovici, said the government will ask for the summoning of the CSAT if the Presidential Administration doesn't provide any answer in the same day.