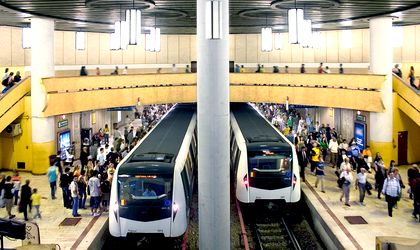 The minister of Transports, Sorin Buse, announced after the Government meeting that the construction works subway line 6 Otopeni will start in the second half of 2017, linking Gara de Nord with Otopeni Airport, following an investment of RON 5.9 billion.
"The line 6 expands the current subway network from the station 1 Mai up to International Airport Henri Coanda Bucharest, on a length of 14.2 km with a transport capacity of 50,000 passengers/h. This new line ensures the direct link between Gara de Nord and Otopeni Airport. The estimated term for works start is the second half of 2017 (…) and the execution length is 48 months. The total value of the investment is worth RON 5.9 billion, VAT included," said Buse.
"The financing will be made through the loan agreement closed between the Romanian Government and the Japanese International Cooperation Agency (JICA), from external funds non-refundable through the Operational Program of Large Infrastructure 2014-2020 and from the state budget," added Buse.
The line 6 will have 12 stations.
Georgiana Bendre